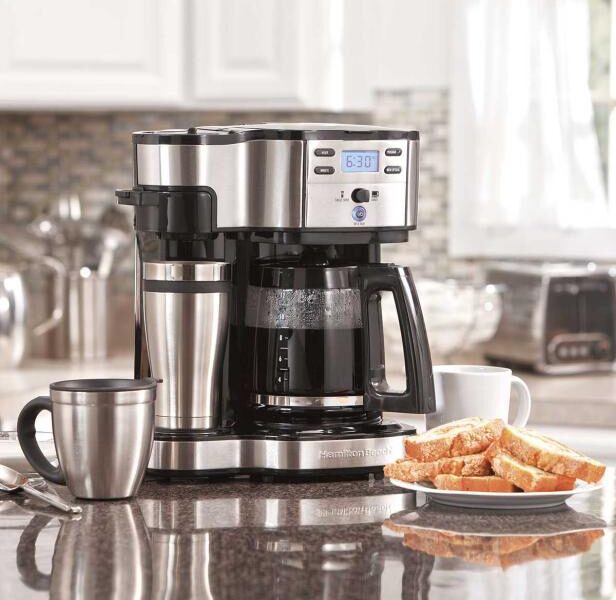 Coffee
4 Top Coffee Makers of 2022
On January 28, 2022 by Natalia Harvey
For some people making a cup of coffee can be an exciting experience of their day. Measuring the perfect amount of water and picking the right beans is vital for making the perfect cup of coffee. If you want to level up your morning coffee brewing with a top coffee maker and enjoy advanced features such as programmed brewing, automatic shut-off, warming plates, and more, we have got you covered. We have the top coffee makers of 2022.
If you're a espresso lover then don't worry because we have you covered. Visit this article: espresso machines for $500 on a website called espresso gurus. These people really know their stuff when it comes to espresso. They are truly espresso gurus. They have over 50+ baristas specifically assigned to basically put espresso machines through hundreds of tests. Their testing methods are really state of the art and through these tests they are able to compile lists of the best coffee, tea and espresso equipment.
Moccamaster 10-Cup Coffee Make
This Technivorm coffee maker is luxurious. According to the Specialty Coffee Association of America, it is also one of the few handfuls of brewers that meet the Golden Cup standards. With a capacity of 10 cups, this machine uses the core copper element to maintain the brewing temperature at 195-205 degrees Fahrenheit. It can brew coffee in just five minutes. Java strength is adjustable through the brew basket control; you can manage how long the coffee is steeped. Once your coffee is ready, the hot plate remains on to keep the coffee hot. The coffee maker will automatically shut down after 40 minutes with its automatic shut-off feature. The coffee maker also has removable parts and a hand-washable glass carafe for long-term replacement and maintenance. This high-quality coffee maker comes with a five-year warranty.
Pros
Adjustable coffee machine

Brew coffee in five minutes

SCCA certifies
Braun MultiServe Coffee Maker
Braun MultiServe offers seven different sizes and three brew strengths. It allows you to brew a cup of coffee without the need for a particular pod. The removable tank of the brewer makes it easier to fill with water. Also, an iced coffee mode makes coffee in less than eight minutes. This is SCAA certified coffee maker and has excellent design. Its sleek lines are perfect for any kitchen decor.
Pros
SCCA certified

Various brew sizes and strength

Single-serve option
Breville Dual Boiler Espresso Machine
This great Breville model can't be beaten for those who like espresso. It has a dual boiler system. For making espresso, it can maintain the ideal temperature (195 to 205 degrees). Also, for heating and frothing milk, it powers the steam rod like a commercial espresso machine. For making preheating mugs, it has a particular hot water outlet. You can customize your espresso with its programmable functions. Also, cleaning includes a descaling function and shot clock to help you time espresso for perfect cream and best taste. It took about 10 minutes for the machine to warm up.
Pros
The coffee maker has customizable settings

Top-quality espresso

Can steam milk and make espresso simultaneously
Miele CM5300 Coffee System
The machine is expensive. With the nine drink resets feature, you can categorize everything from lattes to macchiatos of espresso-based beverages. If you are in drip coffee mode, it can make 8 cups of coffee in minutes. It also has a grinder and adjustable settings for coffee, grinding water, and drinking temperature. Removable parts and an automatic descaling feature make its maintenance easier. It is a high-quality coffee maker with a small footprint.
Pros
Versatile design

Includes built-in grinder

High quality
Advertisement