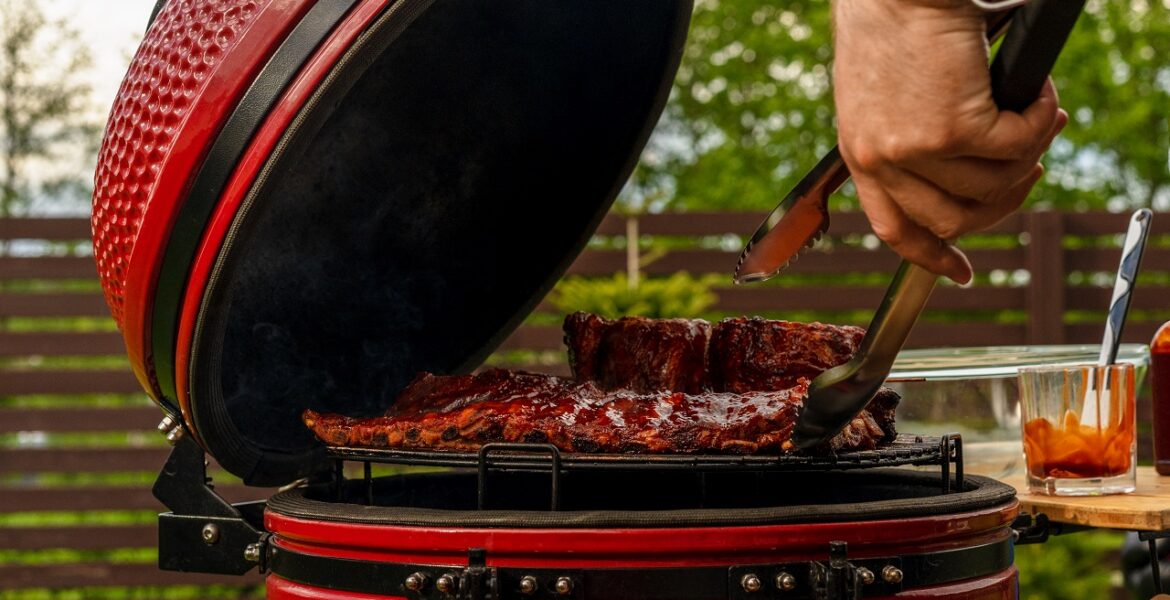 Food
BBQs 2U – Kamado Joe for Versatility and Quality
On September 20, 2021 by Samara Wintheiser
BBQs 2U stock many different brands and models. Every customer's requirement is different, so the BBQs 2U family aims to have a BBQ that suits everyone. They are knowledgeable about the brands, so always prepared to help their customer choose the right unit. They intend to save customer's time as well as money by suggesting the appropriate BBQ solution that suits their lifestyle.
BBQs 2U offers a live demonstration on how to use the barbeque correctly. They use different models and cook some treats for potential customers. Try before buying and ask questions, if any without hesitation! On their website check the top brand BBQs from Masterbuilt, Napoleon, and Kamado.
BBQs 2U is the best shop to buy high-end Kamado Joe UK. The ceramic walls of Kamado are thick and small versions weigh nearly 100 pounds. The thick walls retain heat and moisture within the grill that makes the cooked food taste delicious. Expert grillers consider ceramic Kamado grills for quality. Air vent positioning and thick ceramic walls allow excellent temperature control. As heat and moisture are well-retained, the grill becomes sufficiently hot to work as brick ovens, allowing grillers to cook bread and pizzas.
With the lid closed, a single charcoal load allows cooking for hours. For slow and cooking on low heat, a single charcoal load can cook for nearly 18 hours! Due to being airtight, there is no loss of moisture from the meat, thus people can enjoy juicer meats.
Die-hard grillers cooking all winter can enjoy the fuel efficiency of different Kamado Joe BBQ models.
Classic

Classic II

Classic III

Big Joe II

Big Joe III

Joe Jr

Kettle Joe
Kamado Joe BBQs are crafted better for delivering great performance and durability. The quality standard ranging from its design to construction is rigid. The aim is to maintain credibility for every product, so Kamado BBQs are a part of every grilling experience.
Divide & Conquer cooking system features split cooking grids that allow cooking different items at distinct levels together. Kamado Joe includes accessories like ash tools, heat deflectors, and a cooking grate gripper.
Another great feature found in Classic & Big Joe models is the airlift hinge. Kamado grills have heavy lids that can be hard to work with and can accidentally break if the lid slams down. The airlift hinge lessens the lid weight by 96% besides Kontrol tower top maintains consistent airflow.
The fiberglass gasket offers a solid air-tight seal and is ten times durable than industrial gaskets. On BBQs 2U, you can check the variety of Kamado grill accessories like the pizza stone, chicken stand, and grill expander. Kamado's Joetisserie allows you to roast different meat varieties in their natural juices. Installation is easy and can amp a party!
Kamado Joe BBQs are worth regular grillers. It turns into an appealing lawn or backyard ornament. BBQs 2U has a Twitter, Instagram, Pinterest, YouTube, and Facebook profile, where new grilling updates and videos are shared with followers.
Advertisement