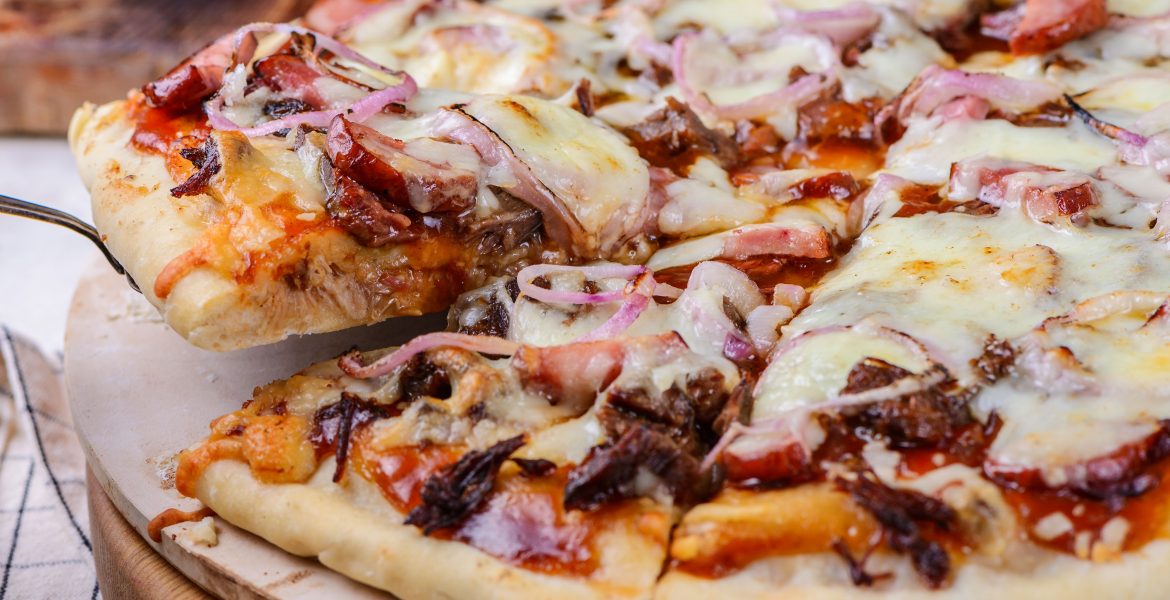 Food
Love the Taste of Authentic Pizzas? Here's a Guide You Must Read Then
On August 10, 2021 by Natalia Harvey
It's always ridiculous when somebody says you'll have to fly down to Italy to savor the authentic taste of pizzas once in your life! If you're in Montreal and still in search of that one place where you'll find unforgettable taste, freshness, and affordability at the same time, you should go visit the Double Pizza food corner.
The commander Double Pizza Menu is a glimpse of the variety that they offer. We will also take you through a bunch of reasons why their pizzas are richer and tastier than almost all other pizza houses in Montreal, later on.
For the moment, have a look at the kind of variety they serve.
They bake 16 signature pizzas. You'll find a stunning variety in the form of halal pizzas, vegan pizzas, and vegetarian pizzas. Not to forget, they offer a plethora of toppings too.

They serve siders in the forms of onion rings, French fries, Garden salad, chicken wings, and poutines.

They serve other meals such as fried chicken, an endless variety of bread, submarine sandwiches, pepperoni Subs, hot dogs, Angus beef burgers, homemade calzones, and much more.
You must also try their specialty desserts such as Pouding Chômeur and McCain Chocolate Cake.
What Makes them Special?
It's a family-run business with signature recipes passed on from generation to generation over the past 2 decades. Some of the reasons that they're still the best have been compiled below. Have a look!
They Take Freshness Very Seriously
One of the reasons that their food tastes so different is that they make everything fresh. The pizza dough, the toppings, the meat, everything you're munching on comes from farms all across Montreal. It's a taste that you'll never forget!
They Want Their Customers to be Able to Afford Their Dishes
Making pizzas is one thing, but having the passion to make them affordable for everybody is an entirely different thing. Double Pizza takes pride in what they cook. And, as far as it comes to affordability, they release many deals and combo offers so that you can afford their food. Some of the most popular combo deals that they serve are as follows.
The Summer Special Deal

– You'll get 2 medium pizzas (whichever ones you want from their Menu), a packet of fries, and 2 Pepsi cans at 14.99$ for pickup orders and 19.99$ for home deliveries.

The Pickup Special 7 Days Deal

– The cost of 1 large cheese or pepperoni pizza will be just 9.99$. The all-dressed pizza (large) will be available at just 12.99$.
Do check out their website for more details on the combo deals they offer and much more.
Advertisement