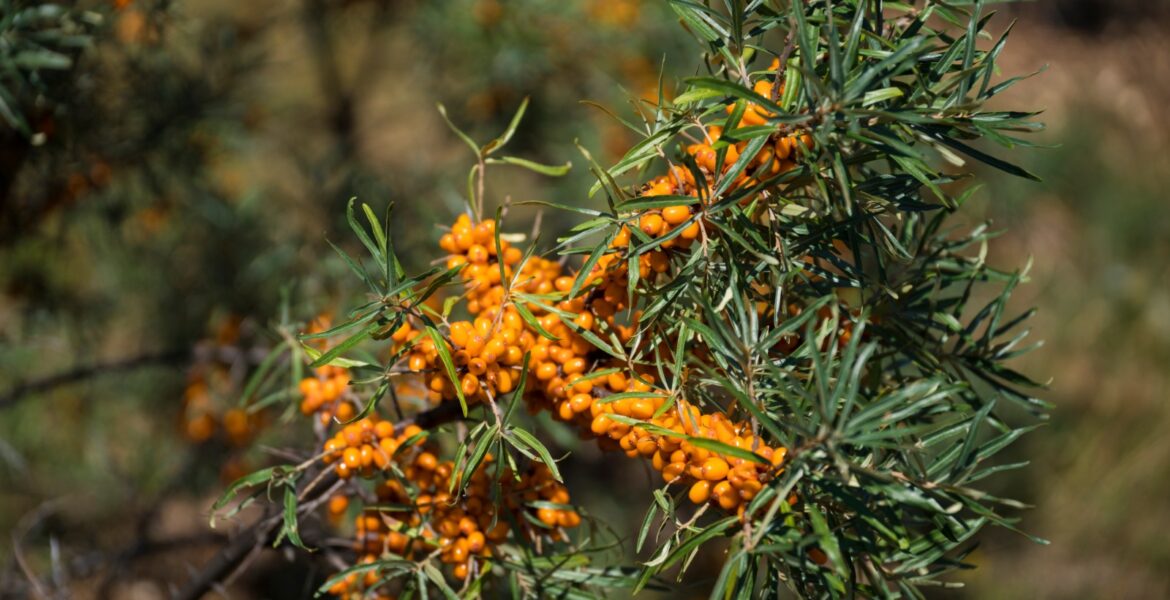 Food
Some Frequently Asked Questions about Sea Buckthorn
On May 25, 2023 by Clare Louise
Sea buckthorn (Hippophae rhamnoides) is a unique and versatile plant known for its nutritional and medicinal properties.
If you're interested in growing sea buckthorn or using its products, you may have some questions. Let us address these frequently asked questions about sea buckthorn.
How do I take sea buckthorn?
Sea buckthorn can be consumed in various forms. The berries are commonly used to make juice, jams, and teas. You can also eat the fresh or frozen berries, although they have a tart taste. Another popular option is to take sea buckthorn oil, which is extracted from the berries and available in capsules or as a liquid.
What are the benefits of sea buckthorn?
Sea buckthorn is hailed as a nutritional powerhouse due to its rich content of vitamins, minerals, antioxidants, and omega fatty acids. It is particularly known for its high levels of vitamin C, vitamin E, and beta-carotene. Consuming sea buckthorn can support immune health, promote healthy skin, improve digestion, and reduce inflammation. It is also believed to have potential anti-cancer properties and aid in weight management.
Does sea buckthorn oil stain your skin?
Sea buckthorn oil is vibrant in color and can have an orange or reddish hue. When applied directly to the skin, it may temporarily stain it. However, this staining is not permanent and can be easily washed off with soap and water. To avoid staining, you can dilute sea buckthorn oil with a carrier oil before applying it topically.
Is sea buckthorn a phytoestrogen?
No, sea buckthorn is not a phytoestrogen. Phytoestrogens are plant compounds that mimic the effects of estrogen in the body. While sea buckthorn does contain some plant compounds that have hormonal effects, such as phytosterols, it does not possess estrogen-like properties.
Can I grow sea buckthorn in my climate?
Sea buckthorn is native to coastal areas but can be grown in a variety of climates, including temperate and cold regions. It is adaptable and can withstand harsh conditions too, including drought and cold temperatures. However, it may not thrive in extremely hot or humid environments.
Sea buckthorn is a valuable plant with numerous health benefits. Whether you directly consume the berries or have it in different forms, you can enjoy its nutritional properties.
Omega Fruit lets you enjoy sea buckthorn in its best forms- juice, frozen berries, dried fruits and so much more. You can even order a sea buckthorn plant to enjoy its innumerable benefits.
Advertisement