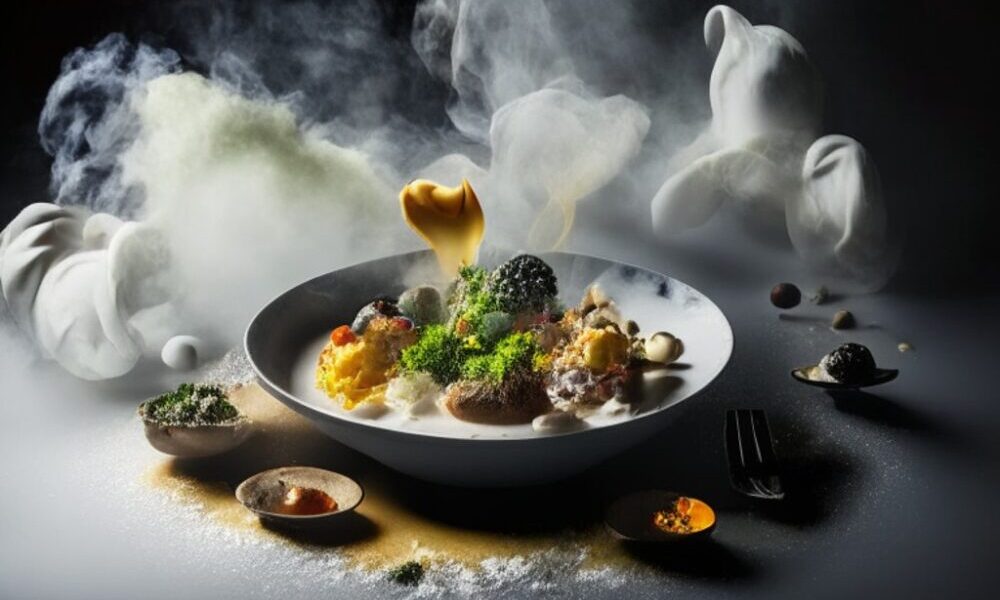 Food
International Snacks: A Global Gastronomic Journey
On July 17, 2023 by Natalia Harvey
One of the most exciting aspects of exploring different cultures is discovering their unique culinary treasures. International snacks offer a passport to diverse flavors and textures, allowing us to embark on a global gastronomic journey without leaving our homes. From savory bites to sweet indulgences, these snacks tantalize our taste buds and expand our culinary horizons. In this article, we will delve into the world of international snacks, highlighting a selection of delectable treats from various regions across the globe.
Asia: A Tapestry of Flavors
Asia is a treasure trove of snacks that captivate with their bold flavors and enticing aromas. From Japan's savory and addictive rice crackers (senbei) to China's crispy and mouth-watering dumplings, Asian snacks encompass a wide range of culinary delights. Don't forget to try Thailand's spicy and tangy dried mango with chili powder or South Korea's beloved crispy seaweed snacks. Each bite offers a glimpse into the rich and diverse tapestry of Asian cuisine.
Europe: A Continental Culinary Affair
European snacks reflect the cultural diversity found across the continent, each with its own distinct charm. Indulge in Spain's beloved churros dipped in rich chocolate sauce or France's buttery and flaky croissants. Italy brings us the delight of biscotti, crispy almond cookies perfect for dipping into coffee, while Germany offers pretzels with their satisfyingly chewy texture. Explore the delicacies of Europe and uncover the secrets behind their time-honored snack traditions.
North America: A Melting Pot of Flavors
North America is renowned for its diverse snack culture, influenced by a blend of culinary traditions. Indulge in the iconic American potato chips in an array of flavors or the ever-popular Mexican tortilla chips with salsa or guacamole. Canada brings us the sweet delight of butter tarts, while in the Caribbean, you can savor the tropical flavors of Jamaican jerked beef patties. With North American snacks, you can experience the fusion of flavors that defines the region.
South America: A Fiesta of Tastes
South American snacks are as vibrant and diverse as the continent itself. Dive into the tangy crunch of Peruvian corn snacks (cancha) or the savory goodness of Brazilian cheese bread (pão de queijo). Argentina offers the irresistible allure of dulce de leche, a caramel-like spread, while Colombia brings us the tropical delight of plantain chips. South American snacks are a true fiesta for your taste buds, showcasing the flavors and traditions of the region.
Africa: A Rich Culinary Heritage
Africa boasts a wide array of snacks that highlight the continent's rich culinary heritage. Enjoy the addictive crunch of South Africa's biltong, a spiced and dried meat snack, or Morocco's sweet and flaky pastries known as gazelle horns (cornes de gazelle). Nigeria offers the spicy kick of suya, grilled meat skewers coated in a fiery spice blend, while Egypt brings us the indulgent pleasure of basbousa, a semolina cake soaked in syrup. African snacks embody the diverse flavors and cultural influences found across the continent.
Conclusion
International snacks open a world of flavors and experiences, allowing us to embark on a global culinary adventure from the comfort of our own homes. From Asia to Europe, North America to South America, and beyond, the world of international snacks invites us to savor the unique and diverse flavors that define each region. So, let your taste buds be your guide and explore the globe one snack at a time. Embrace the culinary treasures of different cultures and let the international snacking experience be a source of delight and discovery.
Advertisement