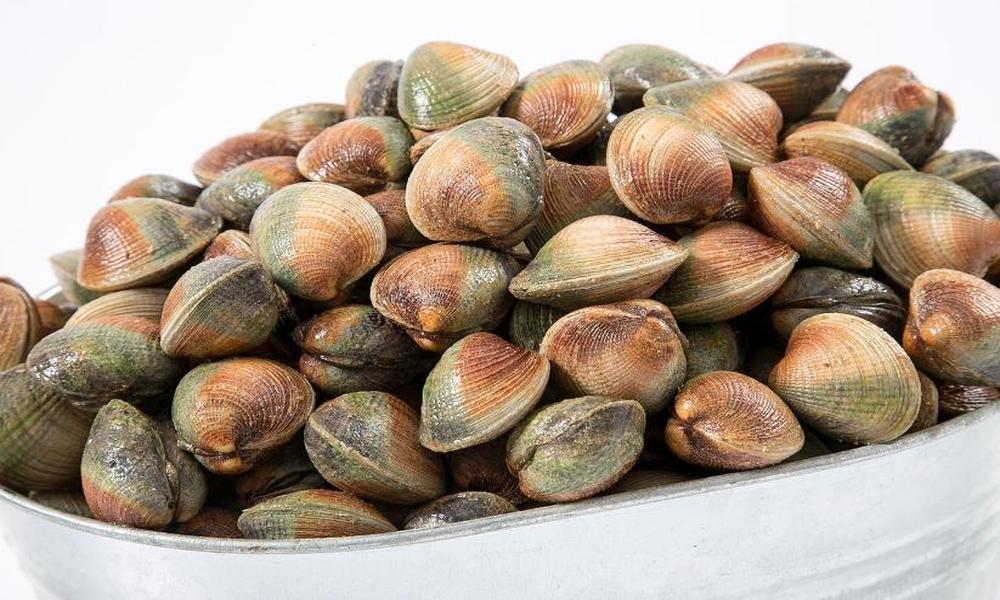 Food
Exploring the Diversity of Edible Clams in NZ
On August 16, 2023 by Rana Madanat
New Zealand, with its extensive coastline and pristine waters, is home to a wide variety of marine life. Among these, clams hold a special place, not only for their ecological role but also for their culinary value. In this blog, we're going to explore the diversity of edible clams in NZ and how they contribute to the country's rich seafood culture.
What are Clams?
Clams are a type of mollusc that lives buried within the sediment of tidal and subtidal environments. They are characterised by their two-part, hinged shells and are known for their nutritional value, providing a good source of protein, vitamins and minerals.
Types of Edible Clams in NZ
New Zealand boasts several types of edible clams, each with unique characteristics and flavours. Let's take a closer look at some of the most popular ones.
Tuatua
Tuatua is a native clam species found throughout New Zealand. They have a sweet, delicate flavour and are often harvested for use in traditional Maori dishes, such as fritters and soups. Tuatua are usually found on sandy beaches, making them a popular choice for beachgoers looking to gather their own seafood.
Little Neck Clams
Little Neck Clams, also known as Cockles, are small but packed with flavour. They are found in intertidal areas across New Zealand. Their meat is tender and sweet, making them a favourite in pasta dishes or simply steamed with garlic and white wine.
Diamond Shell Clams
Diamond Shell Clams are larger and deeper-dwelling than many other clam species. They are named after the beautiful diamond-shaped pattern on their shells. These clams are known for their firm texture and mild flavour, often used in chowders and stews.
Green-lipped Mussels
While technically a mussel and not a clam, it's impossible to discuss shellfish in New Zealand without mentioning the green-lipped mussel. This large mussel is famous worldwide for its size, bright green shell, and succulent meat.
Harvesting and Sustainability of Clams in NZ
Clams play a crucial role in the ecosystem, filtering the water and providing food for many marine creatures. Therefore, sustainable harvesting practices are essential. In New Zealand, there are strict regulations regarding the gathering of clams, including size limits and daily bag limits, to ensure the long-term viability of these delicious shellfish. Always check local regulations before you start digging!
Cooking with Clams
Clams are incredibly versatile in the kitchen. They can be steamed, grilled, baked, or even eaten raw. However, they should be cooked briefly to prevent them from becoming tough. Also, remember to discard any clams that hadn't opened after cooking, as this is a sign that they were not alive and fresh when they went into the pot.
Clam Chowders and Soups
Clam chowders and soups are classic comfort foods that showcase the flavours of clams in New Zealand. The sweetness of Tuatua or the richness of Pipi adds depth to these hearty dishes, making them a favourite during colder months.
Pasta and Seafood Medleys
Incorporating clams into pasta dishes and seafood medleys adds a touch of elegance and richness. The briny, tender clams elevate the flavours, creating a symphony of tastes in every bite.
Embracing the Flavors of the Ocean
Clams in New Zealand embody the essence of the pristine coastal waters, connecting diners with the natural bounty of the ocean. Whether enjoyed simply steamed or infused with creative flavours, clams offer a culinary journey that celebrates the diversity and richness of New Zealand's coastal treasures.
Conclusion
Clams in NZ offer a rich diversity of flavours and culinary possibilities. From the iconic Tuatua to the flavorful Pipi and the versatile Venus clam, these bivalve delicacies contribute to New Zealand's vibrant seafood culture. Whether enjoyed in traditional Māori dishes or as part of modern gastronomy, clams provide a culinary adventure that embraces the flavours of the ocean and the bounty of New Zealand's coastal regions. As we savour the unique tastes of clams, let us also embrace sustainable harvesting practices to ensure the preservation of this marine treasure for generations to come.
Advertisement