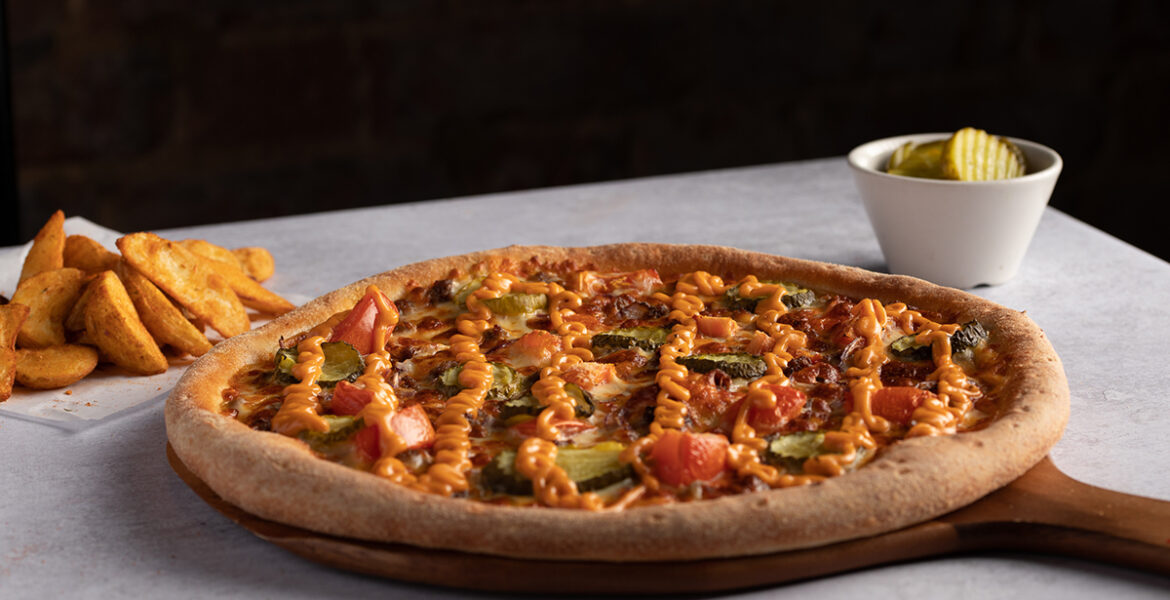 Food
The Best Halal Pizza Shops in London
On October 19, 2021 by Samara Wintheiser
One of the main problems with finding an excellent halal pizza shop in London is finding one that uses halal-certified toppings and considers the ingredients that go into the pizza dough base.
It is not uncommon for pizza restaurants and food outlets to use some sort of animal fat in their dough, such as pork lard. This can make the pizza haram despite any care taken to ensure the toppings are halal.
Another problem may arise with some of the sauces used on top of the pizza. Some sauces may contain animal products such as meat and bone stock, and some Italian-style tomato sauces can be flavoured with pork sausage or bacon.
London Pizza Depot halal pizza
Luckily for our customers, all of our halal pizzas use vegetarian sauces and condiments that do not contain haram ingredients. The rich and tasty tomato sauce we use to top our pizzas is suitable for vegans and vegetarians, so you can safely order any of our vegan and vegetarian pizza options without worry.
Our delicious pizza bases are freshly made in-store each day using only the finest ingredients and no animal fats. We also offer gluten-free pizza options for anyone with a gluten sensitivity or avoiding gluten for their health.
We also use halal-certified pork alternatives for our tasty toppings, such as turkey bacon on our delicious Hawaiian Hula pizza, which means you don't have to miss out on the fantastic sweet combination of ham and juicy pineapple chunks on this very popular pizza.
You can relax and enjoy your pizza from the London Pizza Depot in great confidence while indulging in flavour inspirations from far off places such as Naples, Spain, Hawaii, Paris, Jamaica and the USA without having to leave home. You can place an order with either our Ilford or Plaistow branches. We truly are the best halal pizza shops in London!
Why not treat your senses to some of these fantastic halal pizza suggestions:
Kentucky Badass BBQ pizza
Do you love barbecue? Yes? Then you will adore our Kentucky-inspired sweet and smokey barbecue pizza. We have combined the best southern flavours to create a masterpiece in our Kentucky Badass BBQ pizza.
Our rich tomato sauce is topped with smoked turkey bacon, juicy chicken pieces, crisp red onion and finished off with a hickory-smoked BBQ sauce drizzle. Mmm…
Mmm… Margherita
Got a vegetarian in the house? Then let us tickle their tastebuds with our classic Mmm… Margherita pizza! What could be more perfect for a chilled out evening than to enjoy a slice (or two) of an all-time classic Italian pizza that delivers simplicity at its best.
Our freshly made vegetarian pizza base is topped with rich tomato sauce and mellow, melty fresh mozzarella cheese – a winning combination that has never been beaten.
We take great pride in offering halal-certified pizzas and offering our vegan and vegetarian customers plenty of choices. We also provide gluten-free bases for those with food sensitivities. Why not look at our allergen page for more information, or you can talk to our in-house teams directly about your needs.
Advertisement