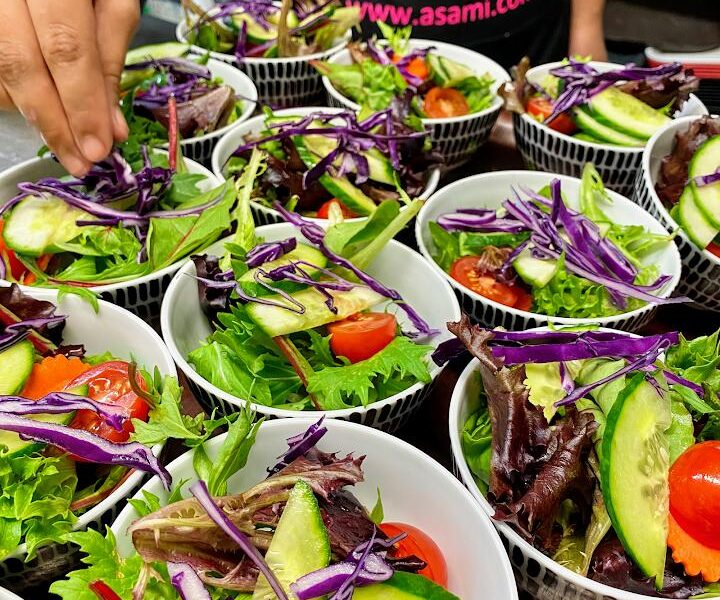 Food
What is so special about the Teppanyaki grills at Asami?
On February 28, 2022 by Darrin
Teppanyaki is distinctive because of the style of the grill it utilises to cook diverse ingredients and the excellent cuisine and wonderful eating experience.
Teppanyaki grills used at Asami, the best Teppanyaki restaurant at Gold Coast, are a one-of-a-kind piece of cooking equipment that adheres to traditional teppanyaki techniques. So what else distinguishes teppanyaki grills, and how do they add to the teppanyaki dining experience as a whole?
Let's start with a definition of teppanyaki. Teppanyaki is a Japanese culinary style that combines the terms "teppan" (iron plate) and "yaki" (grilled, boiled, or pan-fried). The phrase directly translates to "grilling on an iron plate."
Teppanyaki started in Japan roughly 200 years ago, when families made meals on small barbecues. Misono, Japan's first teppanyaki restaurant, debuted in Kobe about 1945. They took pride in being the first to serve Western-style food on a huge teppan grill in front of eateries.
Meat, shellfish, noodles, and a range of condiments such as vinegar or soy sauce are common teppanyaki meals nowadays. However, teppanyaki, more than the food, is actual performance. Teppanyaki chefs are trained explicitly in knife and cutting abilities and in gimmicks like making onion volcanoes, tossing eggs into the air and breaking them, and flicking shrimp tails into diners' shirt pockets.
Why are Teppanyaki grills so unique?
Teppanyaki ingredients are cooked on a teppanyaki grill, which is a flat, solid, griddle-style, propane-heated grill. Teppanyaki grills are one-of-a-kind for a variety of reasons, including the following:
Teppanyaki grills cook food in a short amount of time: This is particularly true if you have already visited a teppanyaki restaurant. You'll frequently find that your food is produced fast, ideal if you arrive hungrily.
Teppanyaki grills are lightweight and easy to transport: Teppanyaki grills can also be found outside of teppanyaki restaurants. They're ideal for family or friend picnics or camping outings.
Teppanyaki grills are sturdy and long-lasting: They are available in various patterns and materials, and they are simple to clean. As a result, bits of food won't be left behind, and grease won't collect because they're easy to clean. This improves the teppanyaki experience while also ensuring the longevity of teppanyaki grills.
Teppanyaki grills are an excellent choice for large parties or social gatherings: These in teppanyaki restaurants are frequently large, with tables encircling the grill seating up to 10 people at a time. You'll discover that the teppanyaki dining experience should be shared with others.
Teppanyaki grills offer straightforward but flavorful cooking: It's simple to cook items on the teppanyaki grill, and you can use as many spices or sauces as you want. Teppanyaki grills are special cooking appliances that provide a variety of advantages in terms of the foods that may be cooked on them and the added value to your dining experience.
Summary
Teppanyaki is a Japanese delicacy that has captivated the world for many years. Teppanyaki is famous for various reasons, including its ability to produce flavorful meals and an emotional eating experience. But, on the other hand, Teppanyaki grills bring the experience together, improving your dining experience and letting you and your guests enjoy it.
Advertisement