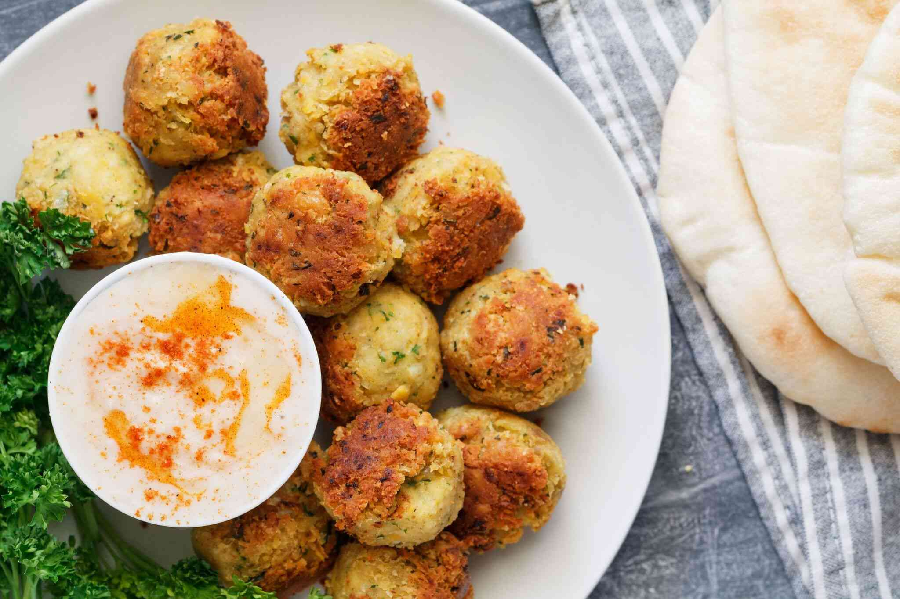 Food
Prepare Arabic Food the Healthy Way
On July 22, 2022 by Natalia Harvey
Even though Arabic food is best known for having lots of vegetables, grains, and proteins, some ingredients and cooking methods do not necessarily lend themselves to a healthy and balanced diet.
Below are some helpful tips on how to prepare healthy Arabic dishes, without compromising on the depth and richness of flavor.
Say No to Frying
This first tip is especially true for certain dishes such as sambousek, which is a type of Arabic dish that resembles empanada and samosa.
As a better alternative to frying, you can brush the sambousek with some vegetable oil then place it in the oven on medium-high heat to bake. Baking can work like magic and give it a heavenly crispy result.
Don't Eat Fermented Food Before Rinsing
A very common Arabic dish is a side plate of pickled veggies that include gherkins and turnips. These are often served as complimentary starters at most Arab restaurants.
The process of pickling involves high amounts of salt, and this salt can retain moisture. When preparing Arabic dishes at home, a trick to cut back on the saltiness is to immerse the pickled veggies in water for half an hour before serving.
Use Only High-Quality Lean Meats
Most Arabic dishes often involve protein. One of the easy tricks to instantly reduce unwelcome "bad" fats in any dish is to stick with the use of leaner cuts of meat. In case you have no idea which ones to pick, you can always consult your butcher for some helpful advice.
Ditch the Ghee
Being butter's most concentrated form, ghee has higher amounts of fat. You can try to switch ghee with butter, olive oil, or even both.
Achieve a Sugarless Sweetness
The most popular Arabic desserts such as baklava, a type o rich sweet pastry, and konafa, which is a cheese pastry, are often topped off with concentrated sugar syrup. You can switch the sugar syrup with natural sugars like date syrup, maple syrup, or honey. But still, don't forget to use all of these in moderation.
Shop for Arabic Food and Ingredients from Online Grocers
Shopping online for Arabic food and ingredient has now become easier than ever. Most online grocers today, such as San Francisco Arabic Market – Bakkal Delivery App are available everywhere to offer the best solutions to those shoppers who need assistance, particularly for the home essentials of families.
Different Arabic markets now provide online shopping options considering the current situation and offer the utmost convenience to consumers right in the comfort of their own homes.
These are what you call online grocers. These are the standalone stores or supermarkets that have e-commerce platforms that allow their customers to do their groceries or shop online.
The good news is that with the help of these online grocers, you wouldn't have a hard time getting your hands on the best selections of Arabic food and ingredient. To make things even better, you can even have them delivered to you for your utmost ease and convenience.
Advertisement