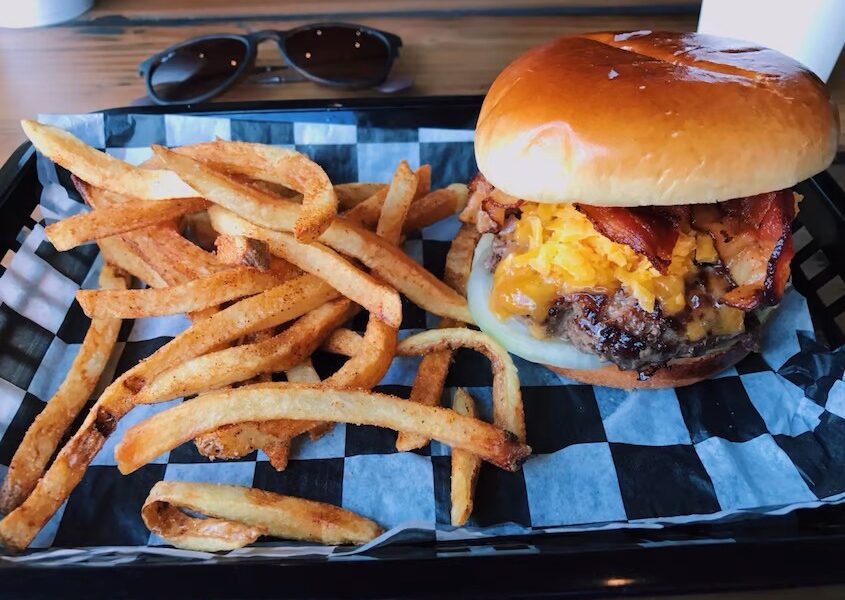 Food
Seven September Food Holidays You Should Be Celebrating
On September 5, 2022 by Rana Madanat
If you love food, you'll be happy to know that there are plenty of food-related holidays to celebrate in September. So let's toast to our top favorite seven food holidays that I know you would love too!
National Cheese Pizza Day is celebrated on September 5th.
It's a day to show your love for cheese pizza. Some people believe that cheese pizza is the original pizza. Cheese pizzas were first made in the 18th century in Naples, Italy. Mozzarella cheese was used on these pizzas. Bread and tomato sauce were also added to the cheese pizzas. These pizzas became very popular in Italy and spread to other countries.
Cheese pizzas are now enjoyed all over the world. On National Cheese Pizza Day, people take pictures of themselves with their favorite cheese pizzas and share them on social media. If you're a fan of cheese pizza, make sure you celebrate National Cheese Pizza Day!
National Peanut Day is celebrated on September 13th
It has been a national holiday since George Washington's Presidency. Peanuts are a type of groundnut and are native to South America. Peanuts were then introduced to Asia and Africa by Spanish and Portuguese sailors.
Most versions of Peanut butter are a food paste or spread made from peanuts. It is very popular in the United States as a sandwich spread. Peanut butter is also used in candy, cookies, and cakes. Peanut butter is high in protein and vitamin E.
National Chocolate Milkshake Day is celebrated on September 18th.
Milkshake milkshake milkshake. It's no secret that Americans love milkshakes. We love them so much that we have a national day dedicated to celebrating this delicious treat! It's the perfect time to indulge in your favorite flavor.
Whether you prefer your milkshake with chocolate syrup or sprinkles, there's no wrong way to enjoy this classic dessert. So grab a straw and celebrate National Chocolate Milkshake Day the right way – by enjoying a tall, cool glass of your favorite milkshake!
National Guacamole Day (September 16th);
National Guacamole Day is a day to celebrate one of America's favorite dips. Guacamole is a delicious dip made from avocados, onions, tomatoes, and cilantro. It is usually served with tortilla chips but can also be used as a condiment for tacos or burritos.
National Guacamole Day is the perfect excuse to make guacamole at home or to order it at your favorite restaurant. Whether you like it spicy or mild, there is a guacamole recipe for everyone. So grab some chips and enjoy some guacamole on National Guacamole Day!
National Ice Cream day September 22nd
It's official – ice cream is the best food in the world. And what better way to celebrate this delicious treat than by having a national holiday dedicated to it? That's right, on September 22nd each year, ice cream lovers across the country come together to enjoy their favorite flavors and indulge in some genuinely creative ice cream dishes.
From ice cream sundaes topped with everything from cookies to fruit to ice cream pies and ice cream cakes, there's no limit to what you can do with this delectable treat. So whether you like your ice cream plain or fancy, celebrate National Ice Cream Day in style!
National Dumpling Day (September 26th)
National Dumpling Day is a day to celebrate one of the world's most beloved foods. Whether steamed, boiled, or fried, dumplings are a delicious and versatile dish that can be enjoyed all year round. While there are many different types of dumplings, they all share one key ingredient: dough.
Dumplings can be made with wheat flour, rice flour, or even potato starch, and the fillings can vary from meat and vegetables to seafood. No matter your dumpling preference, there's sure to be a type you'll enjoy. So why not celebrate National Dumpling Day by heading to your favorite dumpling spot?
National Coffee Day (September 29th).
National Coffee Day is a coffee-centric holiday that occurs annually on September 29th. This day was created to celebrate coffee and its many benefits. Coffee has been shown to improve mental alertness and physical performance. On this day, coffee lovers worldwide come together to enjoy their favorite beverage.
Many coffee shops offer special discounts and promotions, and there are often events and parties dedicated to coffee appreciation. Whether you prefer your coffee black or with a splash of milk, National Coffee Day is the perfect opportunity to enjoy a cup (or two) of this delicious drink.
There is a food holiday for all your favorite foods- you just got to find them!
So whether you're a fan of pizza, peanut butter, chocolate, or avocado Toast, there's a food holiday for you to enjoy this September. So go ahead and indulge your passion for food – it's good for your soul!
Bio:
Hi, I'm Rana and I blog at ranasrecipe.com. My passion for food began very early in my life. And after managing a cafe, a granola business and helping other food businesses scale up, I found my true calling in creating wonderful recipes so that everyone can enjoy cooking as much as I do! Don't forget to follow me on my social channels- instagram and pinterest.
Advertisement