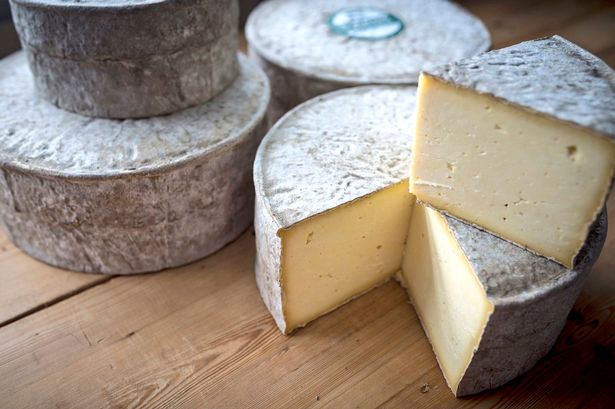 Food
The Surprising Popularity of Welsh Cheese
On January 13, 2023 by Darrin
Welsh cheese is one of the most popular cheeses in the world, and it has been for centuries. It is made from the milk of cows that graze on the lush green pastures of Wales, and it comes in a variety of flavours, from sweet and nutty to sharp and tangy. But what is it about Welsh Snowdonia cheese that makes it so popular? In this blog post, we'll explore the surprising popularity of Welsh cheese and discover why it has been a favourite among cheese lovers for so long.
Cheese has been made in Wales for centuries
Cheese production in Wales has been an important part of the culture for centuries. Evidence suggests cheese was made by Celtic settlers as far back as 2,500 years ago. During the Middle Ages, Welsh farmers made a variety of cheese to feed their families and sell to local markets. By the 17th century, the Welsh cheese industry had grown significantly and cheesemaking had become an important industry in the country.
Today, Wales is still known for its cheese production. While most of the cheeses are made in small family-run dairies, the industry is now much more modern and efficient. There are over 100 traditional Welsh cheeses that are produced using methods passed down through the generations, such as Black Bomber Snowdonia Welsh Cheese. These cheeses range from creamy white varieties to pungent blue cheeses.
The Welsh climate also plays a key role in the production of cheese. The humid climate and high rainfall provide ideal conditions for producing a wide range of cheeses. The temperate climate also helps create the perfect environment for the growth of beneficial bacteria, which gives many Welsh cheeses their unique flavours and textures.
The high quality of Welsh cheese is well known throughout the world. It is used in many traditional dishes and exported to countries all around the globe. Its reputation has only grown in recent years, with Welsh cheese becoming increasingly popular among foodies.
The Welsh climate is ideal for cheese production
Wales is home to some of the best cheese in the world. This is due in part to its unique climate and location, which helps to create an ideal environment for cheese production. The mild temperatures, abundant rainfall, and high humidity found in Wales make it an excellent environment for cheese production.
The ample rainfall helps to ensure that the grasses used in the production of cheese are plentiful and healthy. This, in turn, helps to create a better quality of cheese. The high humidity also allows the cheeses to age properly and develop flavour and texture. In addition, the mild temperatures provide the perfect temperature for maturing cheese.
The combination of these conditions makes Wales an ideal location for producing cheese. Its long history of cheese production has led to an abundance of different types of cheeses being produced in the country. From creamy bries to crumbly cheddars, Wales offers a variety of flavours and textures to its consumers.
This unique combination of factors has helped to make Welsh cheese one of the most popular varieties in the world. Its popularity is due in part to the fact that it is not only of a high quality but also produced in a sustainable way. By carefully managing the environment and considering the local climate, Welsh farmers have been able to produce some of the best cheeses in the world.
Welsh cheese is known for its quality
Welsh cheese is renowned for its quality, taste, and texture. Many cheeses from Wales have won awards in international cheese competitions. Welsh cheese is made using traditional methods, and with the highest quality ingredients. The climate in Wales is ideal for producing cheese – cool, damp and salty – and has been used for hundreds of years to make a variety of cheese types.
The cows in Wales are known for their strong, creamy milk, and that, along with the use of unique cultures and molds, help create the distinct flavour profiles found in Welsh cheese. Because of the rich flavour of Welsh cheese, it is often used as a substitute for more expensive European cheeses. It also stands out because of its distinctive colour and texture.
The quality of Welsh cheese has earned it recognition around the world, with many chefs now seeking out Welsh cheese to include in their recipes. Cheese lovers everywhere enjoy trying different Welsh cheeses, and it has become increasingly popular with both gourmet foodies and casual snackers alike.
Welsh cheese is used in many traditional dishes
One of the most popular traditional dishes to include Welsh cheese is Welsh rarebit. Welsh rarebit is made with a combination of melted cheese, cream, mustard, and sometimes beer, poured over toast. The combination creates a rich and savoury topping for a classic snack.
Another traditional dish that often includes Welsh cheese is Glamorgan sausage. This vegetarian-friendly sausage is made with a combination of grated cheese, leeks, and herbs, formed into patties, and fried until golden brown. Glamorgan sausages have a unique flavour that is sure to please even the pickiest of eaters.
Welsh cheese also makes an appearance in the popular pub snack, Welsh cake. These traditional cakes are made with a variety of dried fruits and spices, as well as grated Welsh cheese. Welsh cakes are served hot, often with a generous helping of butter and jam.
Finally, no Welsh cheese platter would be complete without Welsh cawl. This hearty stew is made with a variety of ingredients, including potatoes, carrots, onions, bacon, and of course, Welsh cheese. It's a delicious way to enjoy the flavours of Wales all in one bowl!
These are just a few examples of the traditional dishes that feature Welsh cheese. With its unique flavour and creamy texture, it's no wonder why Welsh cheese has been so popular for centuries!
There are many different types of Welsh cheese
Caerphilly – A soft white cheese, Caerphilly is the traditional cheese of Wales. It is a creamy, crumbly cheese, with a mild flavour that pairs well with beers.
Cenarth – An aged cheese, Cenarth has a slightly sweet, nutty flavour that pairs nicely with crisp white wines.
Gorwydd Caerphilly – This cheese is made from raw cow's milk and is aged for up to nine months. It has a crumbly texture, a rich taste, and is perfect for adding to salads or baking.
Leicester – A firm and mellow cheese, Leicester is the perfect addition to any cheese platter.
Llanboidy – This cheese is aged for two years and is made from cow's milk. It has a slightly pungent aroma, and a sweet and nutty flavour that pairs nicely with fruit and red wine.
Y Fenni – A semi-hard cheese, Y Fenni has a sharp, tangy flavour that makes it perfect for grating over pasta or salads.
Welsh cheddar – Rich and creamy, Welsh cheddar is a great choice for sandwiches, soups, and cheeseboards. It has a mild, sharp flavour that pairs perfectly with beer and cider.
With so many types of Welsh cheese to choose from, it's no wonder why it's so popular! Whether you're looking for something to pair with your favourite beverage or just want to add some flavour to a dish, there's a Welsh cheese that's sure to satisfy.
Advertisement